Programs
WondersInvent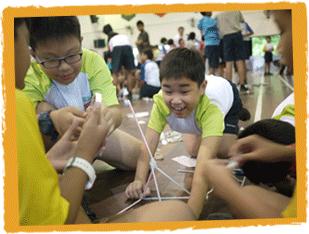 This program is suitable for children aged 8 and above and it aims to nurtures young inventors and entrepreneurs of our future.

Lessons will be conducted in an activity-based and inquiry-based approach where students work in small teams to identify, design, build, test, improve, and document creative projects that fulfill specific requirements. They construct their understanding as they fast prototype their inventions. Each child learns in his or her preferred learning style because the learning activities are students focused, not teacher driven.

Using this approach, students enter into a FLOW of mental/ emotional state in which the reward for doing a good job is purely intrinsic. That is, they neither seek nor need external rewards to work hard.

Our programs provides learning in the context of 21st century skills development which is in line with Ministry of Education's new framework of 21st century competencies and outcome. Students learn core subject content through their creative work in small teams. They apply critical thinking in their analysis and in reporting their projects. They build self-confidence in using tools and materials and in working with their peers. They take responsibility for their learning and become life-long learners.

Key concepts used are Science and Maths.
Benefits
Expose to Design Thinking Process
Stimulate creative instincts through invention
Help participants understand and utilize scientific principles through experimentation
Develop tactile & co-ordination skills by building mock-ups
Improve language & presentation skills
Demonstrate the value of teamwork
Encourage spirit of Makepreneurship / Entrepreneurship
Young Inventors Level 1(Age 8 and above)
This program is suitable for children aged 8 & above. Students will build various hands-on projects in team, based on science, technology, engineering, maths concepts. They will learn about design thinking process, patent law for their inventions and present their inventions to 'prospective' investors.

No of lessons: 7 lessons
Frequency: Once a week
Duration: 2 hours



Class Schedule:
Sunday: 4.30pm to 6.30pm (upcoming, email us with your child's dob)
* All classes are subject to confirmation.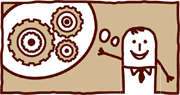 Young Inventors Level 2 (Age 9 & above)
This program is suitable for children aged 9 and above. Students will build more advanced and complex hands-on team projects involving motors and propeller based on science and maths concepts.
Prerequisite : Young Inventors Level 1

No of lessons: 7 lessons
Frequency: Once a week
Duration: 2 hours